03/01/12
Hop, le traditionnel rendez-vous de la romance (historique, pour ma part, car c'est le genre qui a toute ma préférence) !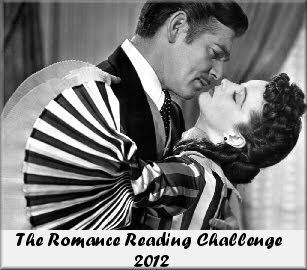 Choose at least 5 novels to read. You can change your choices at any time. Crossovers between other challenges are fine.
All kinds of books count such as eBooks, Audiobooks...etc.
If you are looking for suggested reading see Best Romance Novels Today, Romance Novels on Wiki or Best Romance Stories.
In my opinion, you can't go wrong with Jane Austen, Nora Roberts, Nicholas Sparks and Georgette Heyer.
LU : Private arrangements - Sherry Thomas
LU : The stolen princess - Anne Gracie
LU : Wicked intentions - Elizabeth Hoyt
LU : Beyond the highland mist - Karen Marie Moning
LU : To tame a Highland warrior - Karen Marie Moning
LU : The Highlander's touch - Karen Marie Moning
LU : The Naked Duke - Sally MacKenzie
LU : A little bit wild - Victoria Dahl
LU : Enchanting pleasures - Eloïsa James
LU : One dance with a duke - Tessa Dare
LU : His captive lady - Anne Gracie
LU : Ravishing in red - Madeline Hunter
LU : Provocative in pearls - Madeline Hunter
LU : Claiming the courtesan - Anna Campbell
LU : To catch a bride - Anne Gracie

Delicious - Sherry Thomas

Not quite a husband - Sherry Thomas

His at night - Sherry Thomas

Goddess of the hunt - Tessa Dare
Commentaires sur Romance Reading Challenge 2012